M B Smiley High School

In Memory
David Beene VIEW PROFILE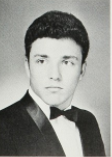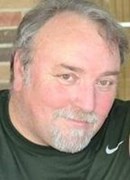 "Well it's all right, if you live the life you can, Well it's all right, doing the best you can, Well it's all right, as long as you lend a hand"
Calvin David Beene
10/18/1949-11/18/2017, 68.
A selfless man who loved to cook, care for, and indulge his family and friends.
Born in Bryan, Texas, he attended McNeese State College before being drafted to serve his country. In Vietnam, he excelled in marksmanship, earning him a position as a military police officer. After returning, he started his career in the energy industry and coupled with his sense of adventure, it took him all over the world. This led him to start his own oil services company, for which he was successful for over 25 years. He was known as the "BOSS" to employees and family alike, taking care of everyone he knew.
He is survived by his wife, Cindy Beene; children, Jennifer, Amanda, Kavina and Dean; siblings, Dyane and Richard; his uncle Russell and his adored grandchildren, Ian, Aurora, Eli and Molly.
He follows behind his parents, Calvin and Marie Beene; wife, Bobi; siblings, Wayne, Karen and Kenneth; nephew, Stevie.
Loved by all of his family, admired by many more.

Visitation will be Saturday, December 9, 2017, 2:00pm, with service to follow at 3:00pm, Sterling White Funeral Home, 11011 Crosby Lynchburg Rd, Highlands, TX 77562. In lieu of flowers contributions may be
Published in Houston Chronicle on Nov. 26, 2017
https://www.legacy.com/obituaries/houstonchronicle/obituary.aspx?n=calvin-david-beene&pid=187308402&fhid=30717
Click here to see David's last Profile entry.